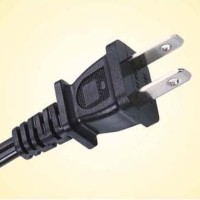 Bzzzzz, Zap, "ouch!" Ah, the sweet sound of success.
Electrical play is one that has a niche market. It certainly isn't for everyone, because it can either be super painful or super pleasurable. Now Miss J knows that is true for most types of BDSM play, for some reason electrosex is particularly scary! But for those who are into  something "shocking", I have a few toys to energize your session.
I know some of you are wondering what the heck is electrosex? According to Wikipedia  "Erotic electrostimulation (abbreviated e-stim[1] and also known as electrosex) is a human sexual practice involving the application of electrical stimulation to thenerves of the body, with particular emphasis on the genitals, using a power source (such as a TENS, EMS, Violet wand, or made-for-play units) for purposes of sexual stimulation."
TENS unit? You mean like what they use at the Physical Therapist? Yes, electrostimulation has been used in the medical field for many years to treat chronic pain or rebuild muscles strength. So, with all it on this healing going on, a pervy person decided to try it on their naughty bits, enjoyed it, and a whole new sexual fetish was born!
Some people use electrostimulation for S&M play. It's an excellent way to explore the pleasure/pain boundary without the usual risks of damage or lasting pain to the body. It can be precisely controlled and when it's over, the one submitting to the stimulation is none the worse for the experience (something that cannot be said for most kinds of S&M play).
Before we go any further, I only use e-stim toys designed for sex play and the human body. If you have a pace-maker or heart arrhythmia or abnormalities, I will not use these on you. Your health and safety is my main concern.
For those lovely e-pervs out there, here is what I have to play with:
TENs unit
Cock Shock collar
electric butt plug
shocking nipple clamps
My favorites are the TENS unit and cock shock collar! I especially like using them together. My nipple clamps are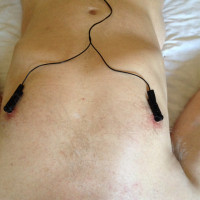 also fun, but can be a bit much on a tender nipple. They work well in other exciting places too!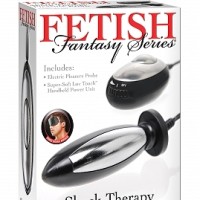 So far, only one person has been brave enough to try the shocking butt plug. Yes, you read that right, only one.  Do you think YOU might be brave enough to try this pleasure probe?
If you like sensation play and are curious about Electrosex and/or Feminine Domination, I invite you to contact me for a session in my San Jose studio.
Mistress J Studios is a sex positive studio that provides a safe place for personal expression. Nude male photography, male and female submission, cross dressing and gender bending are welcomed and encouraged here.
Intrigued? Contact me. My email is Mistressjstudios@gmail.com.  I am in San Jose, California.  I look forward to hearing from you. 408-896-5836.