A session that is bound to please!
This session will bring you to the edge and back. Over and over…
You are rendered helpless, caught in my sexy spider's web.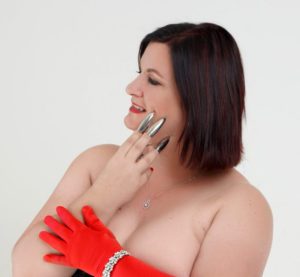 You are tied to my table face up the whole time.
You can look, but not touch. But oh, how you want to!
I start with sensation play to warm you up. Your body quivers and tingles.
As you lie there wondering what is yet to come, my LUSCIOUS, CURVY BODY teases and torments you as I glide over you with warm oil.
Next, I tease you with my hands. Think of a slow Klixen-type massage.
Such slow, exquisite torture.
An hour or more of edging.
Over & over, till you think you will explode.
Then I back off.
And do it all over again…
I enjoy watching you squirm, fighting the urge to finish.
You really are my plaything, and you love it.
How long can you hold out?
1 hour – $300
90 minutes – $400
2 hours – $600
Harness play +$60 (inquire for more info)