A session might go like this…
I answer the door to your knock, smiling in anticipation of tonight's events. You enter shyly, also smiling and your eyes light up in pleasure at the sight of me.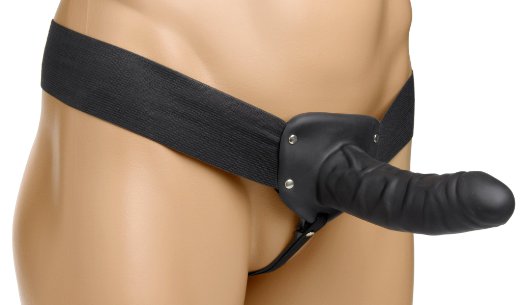 I invite you into the living room, admiring the way your jeans hang on your hips. Your clothes always have a casual elegance, and your energy tonight is playful and boyish. "Your ass is mine tonight," I say to myself as you remove your coat and hang it up.
I let you sit down and relax just a bit. Over tea, we discuss pleasantries. I think you are confused as to why I am treating you almost as an equal. I look into your eyes, and see your guard going down just a bit, and that is my trigger.
I take you up to my playroom. I close the door behind us and you look at me with some surprise, the door is never closed during play.
"Strip quickly." I command. You have no choice but to obey.
I point to the floor and you kneel down, hands behind your back. I slowly circle you, admiring your body. Touching you where I want, teasing your chest hair, tweaking a nipple. I lean over you and put my black leather collar around your neck. Once it's on, I pause, holding you close to me and we breathe deeply together for a moment. I inhale your heady male scent and slide my tongue up to your ear.
"I'm making you my little bitch tonight." I whisper. I feel you tremble in anticipation. You have longed for this, begged for it, hungered to be made mine. It is finally going to happen.
I have you stand up and I place your ankles in my cuffs and spread your legs wide with my spreader bar. Confined and open, I bend you over my green couch and you rest on your elbows, ass in the air.
I slap that sweet little ass and the smacking sound excites me. I slip a well lubed and gloved finger inside your ass and feel that tight warmth. Slowly and firmly I move my finger in and out, loosening you up. I can feel you relax a bit, you start to slowly grind my fingers. I stick in another and you are amazed that two fingers easily fit into your asshole.
When I tire of that play, I pull out, inject more lube up your ass with a lube shooter then continue to open you up with the Hitachi Magic Wand with P-Spot adaptor. You gasp as the fullness enters you. Your cock springs to attention as I slowly begin to pump your ass with it. I turn it on low and you moan with pleasure, dripping pre-cum onto the towel I placed under you so my furniture will not get soiled.
You are now writhing with pleasure and dripping like crazy, I turn the vibrator on high and I think you will jump out of your skin. Such intense sensations! When I am not using both hands to pump you with the wand I slap your ass. "Yes," you whisper with each slap of my hand.
"Are you ready slut?" I ask you when I turn off the vibe. "Yes Mistress," you mumble.
"What are you ready for? I ask you.
"I am ready for you to make me your bitch."
I have you help me put on my cock. I pull you back onto your knees and I have you suck it like the silly slut you are. Soon, you are deep throating it, looking up into my eyes with adoration as saliva slides out of the side of your mouth.
Seeing you like this pleases me. My pussy is wet and I am turned on. I reach out and slap your cheek. It takes you by surprise, but you smile.
"Back on your knees bitch." I order and again you are sprawled out on the green couch.
I stand up and slide my long, thin dong inside you. We both moan with delight and I begin to fuck your ass the way I want my pussy fucked. Long, slow and hard, teasing you with the tip, never quite going all the way down, teasing you until suddenly you feel the full length of me deep inside you.
Now I begin to pump you harder. "I want to hear it," I say as I grab your hips and ram your tight ass.
"I am your bitch Mistress." Your voice is muffled as your face is in the seat of the couch.
I grab your shoulder with one hand, and the collar by the other and yank you up.
"Do you like being treated like a slut?" I ask you as I bite your ear.
"I do Mistress, I am a dirty slut. I am your slut," You say, and I respond with a firm slap on your ass with my hand.
You are overcome. Drool spills out of your mouth, your cock drips pre-cum you moan and breathe deep and hard. Do you like the feeling of the dong up your ass, or do you like the situation of being fucked hard by a powerful woman, the role reversal? You are unsure what to think, but you do know you like being used for my pleasure. And I am very well pleased.
You are now mine. My bitch, my slut, my plaything. I plan on using you often.