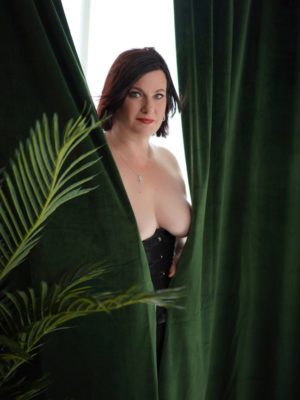 I am so happy you came across my website. I love what I do, and strive to make you feel comfortable, relaxed and of course satisfied.
I love working with people of all experience levels. From a well-seasoned kinkster to a newbie vising his first provider. My clients are usually men, but I do enjoy working with women and of course couples.
Your first session will start with a discussion with me to evaluate your fetishes, fears and fantasies. It is important for me to know your experience and inspiration in servitude, to create the perfect scenario for your evolution and my pleasure.
My typical client is someone who wants to experience "letting go" in some way. Perhaps a sensual massage to relax the body inside and out is in order. My gentle touch and emotional connection makes you fee very nice indeed.
Another deep need might be rougher, with someone needing another person calling all the shots, needing some erotic humiliation and perhaps even a little spanking?
Whatever it is you desire, I know I can create a unique and rewarding experience for you.
Please read about my limits here.
Don't hesitate any longer…
408-896-5836
You may safely email me at:
MistressJ@safeoffice.com or mistressjstudios@gmail.com